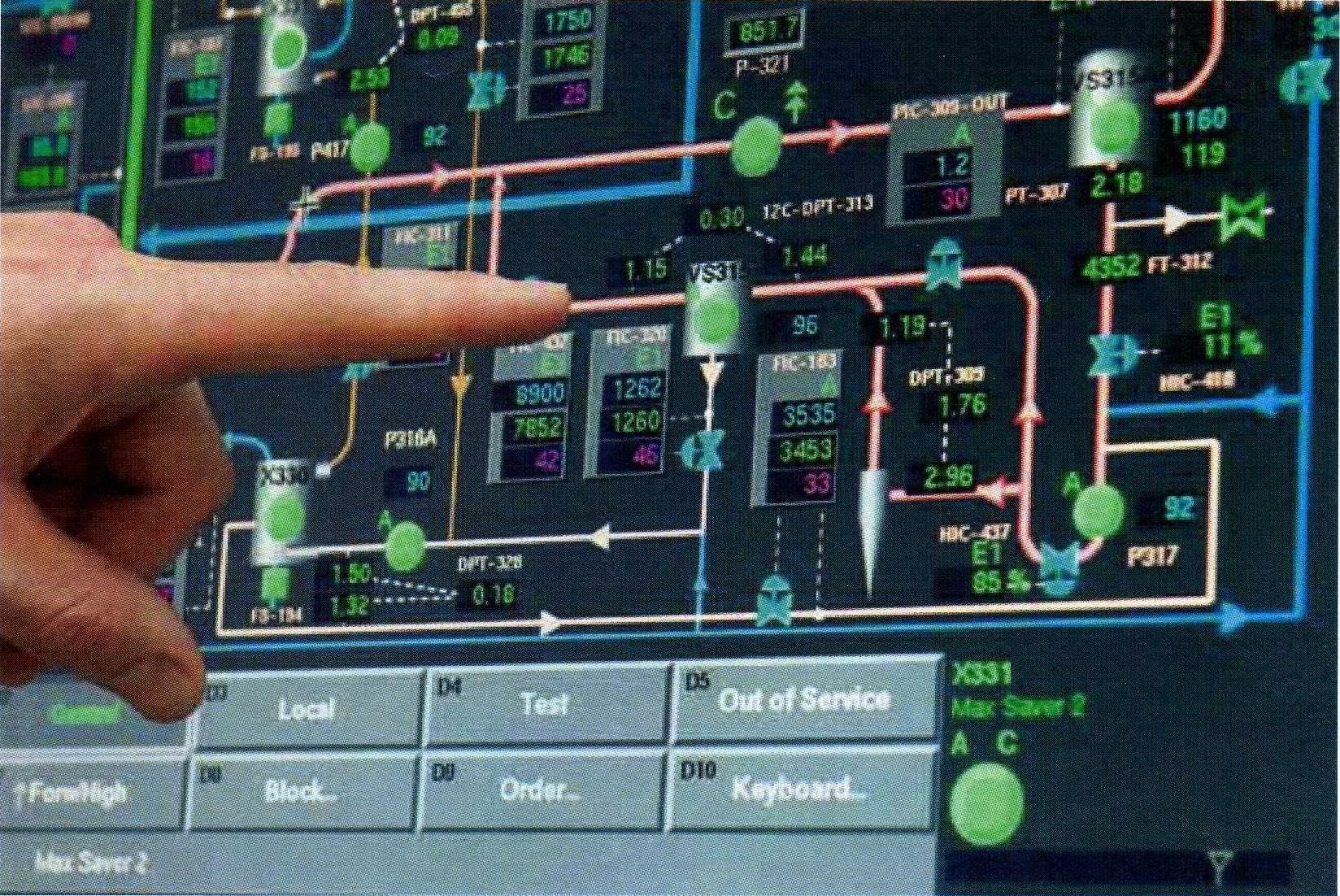 Faster and Smoother
San Marino is the oldest European republic, founded in the 4th century. Located in northcentral Italy, it is perhaps best known for its sponsorship of a legendary Grand Prix Formula One racing circuit. Cartiera Ciacci, San Marino's only paper producer solved its wet end issues in Formula One winning fashion with a compact solution from
Aikawa Fiber Technologies (AFT). Cartiera Ciacci produces medium/fluting from 100% recycled fiber and exports throughout Italy. Not unlike other Italian producers in scenic/tourist areas, Ciacci has extreme space limitations — there is nowhere to grow. Every supplier of processes and equipment must take this into account. For Ciacci,
bigger is not better. Says Adriano Zampetti, Cartiera Ciacci's production manager, "Our process created a lot of foam,
which literally clouded our ability to optimize. Also, stable operations were an issue." So, when this 110,000-tonne/yr mill wanted to produce cleaner medium, run faster, consume less energy, and drastically cut chemical consumption – the traditional expensive approached offered by "Big Box" suppliers exceeded Ciacci's available space and budget. By choosing compact POM wet end technology from from AFT, Zampetti and his his team have
"reduced the use of expensive defoamers by 75%, and we run much smoother."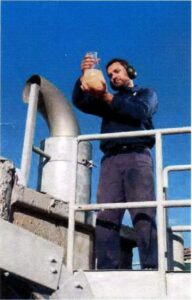 immage 1: Adriano Zampetti, Production Manager at the top of the POM header says they have left slow, troubled papermaking behind, moving to their own formula for faster, cleaner production, made possible with a compact wet end system 
PRODUCTION INCREASE
'The key innovative ideas from POM are reducing liquid volumes, getting air out early, and reducing the footprint.
Getting the air out early produces winning results. By Zampetti's estimate, Ciacci has seen a fourfold reduction in volume. The volume reduction is achieved with a POM compact approach system to replace a conventional white water flume and seal pit, and dry stock flow control eliminates the stuff box. "Compact wet end systems have disproved the age-old assumption that large-volume processes are required," says Alex Slepcevic of Techno Paper, the AFT representative in Italy. "The POM system stabilizes wet end operations, and provides precise and fest acting control at start up and during grade changes.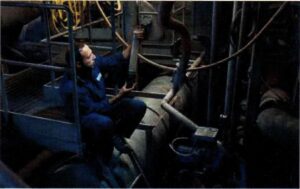 immage2 : Massimo Pieretti, Production Manager beside the POM degasser. Running with- out open surfaces ates dirt and foam, and the need for level controls. The POM degasser utilizes centrifugal force to do its job.
It provides short flow paths to ensure the rapid return of materials flow back to the process, and degasification, assuring system stability and cleanliness." Adds Topi Helle, sales and marketing director for AFT's POM Technology business, "The simplicity of the airless POM system allows rapid, contained flow to put an end to the countless problems that 'occur when wire pits, silos, and tanks are in the way. Achievements for Ciacci were possible because
obstacles that slowed the process, or even caused breaks, are gone. Asignificant benefit, according to Zampetti, is
that with the reduced volume and high speed of the process flows, foam and bacteria build-up are no longer issues. "Our wet end is now like a Formula One racing car," he exclaims. "The water flies through. Higher quality grades and smoother running conditions are now the norm. POM technology has played an important role in a production increase. The simplified wet end also meant the removal of several massive pieces of equipment, freeing up muchneeded space."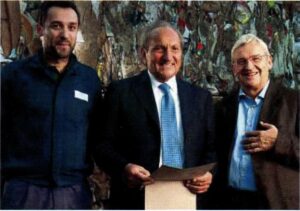 immage 3 :Ciacci's owner Caveliere Ambrogio Rossini (center) with Armando Banci of Director's Member (right) and Adriano Zampetti, Production Manager in
front of recovered fiber
FOAM WOES HAPPILY FORGOTTEN
"To say that chronic accumulation of foam was an obstacle to our performance is an understatement," Zampetti admits:"Even large doses of defoamer could not totally eliminate the foaming problem. The POM system created a new level of stability with virtually no foam. We're seeing greater tensile strength in our sheet, increased speed thanks to the better dewatering, and lower energy consumption." This closed system enhances control because
process water is contained in the unit and does not react with air. The paper machine runs cleaner with fewer deposits. "Our approach flow is now much better," Zampetti says. "There is now five times less water to pump and fewer motors. These add up to valuable energy savings. "Today, the paper machine and whitewater loop run smoothly at Ciacci. The white water flume, seal pit, and stuff box are gone. Maintenance is reduced, and now we have the space to breathe. Cleaner equals faster; that's our winning formula." "The POMIock provides a clean, compact design for drop leg sealing," says Massimo Pieretti, produc-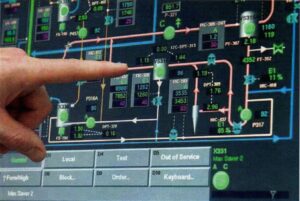 immage 4: The Aikawa MaxSaver screen, shown here on the mill's DCS, has a second water dilution at the end of the cylinder that washes the rejects so that valuable fibers 38l can be recovered 
tion manager at Ciacci. "This helps the machine tender observe and optimize performance of individual suction boxes." POMlock and suction leg sealing eliminate traditional suction leg sealing, which is known to build up dirt and disturbances caused by variations in consistency flow, including undefined and slow patterns. According to Helle, "In Ciacci's case, a conventional wet end, which by design processes large volumes of water and stock and has a large footprint, was not even a consideration. Even when space is not the underlying issue, there are clear reasons to consider a compact wet end." As part of the project, Ciacci also installed an Aikawa MaxSaver screen. "Typically, mills have to compromise between cleaning efficiency and fiber losses in a screening system," says AFT's Helle. "Lots
of fibers can be rejected with the contaminants in final-stage screening. The MaxSaver provides a
unique solution for this challenge." MaxSaver has an intermediate water supply, which dilutes the thickened stock. This improves screening performance as well as deflaking of the remaining paper flakes in the stock suspension. A second dilution at the end of the cylinder washes the rejected material and recovers valuable fibers from the rejects. When equipped with a precision cylinder such as the MacroFlow?, stickies are blocked from passing through the cylinder slots.
CREATIVITY MATTERS
Armando Banci, a member of Ciacci's board of directors, says, "We look for creative ways to improve our performance and productivity in order to stay competitive. The compact wet end directly contributes to our success. Our operators now see the process more clearly, opening the way for daily improvements and further gains." Adds Pieretti, "In the past you could sometimes see the poor formation of the paper. Those days are over. We now have the stability to produce grades which match exactly what our customers are asking for."